The 5th KOICID-C3BIRD-TIDCL International Symposium and Meeting
page info
Name

KOICID

Date

19-05-09 14:47 Hit2,953 Comment0
Contents
The 5th KOICID-C3BIRD-TIDCL International Symposium and Meeting will be organized jointly by KOICID (Inje University), C3BIRD (Seoul National University) and TIDCL (Ajou University).
​
Date: October 28-29, 2019 
Venue: Songdo, Orakai Hotels&Resorts (Incheon, Songdo, Replic of Korea ) http://songdo.orakaihotels.com 
Registration: Pleaes contact us via e-mail. (koicid@inje.ac.kr)
A detailed program announcement will be made in the future.​
​We are looking forward to meeting you in Songdo!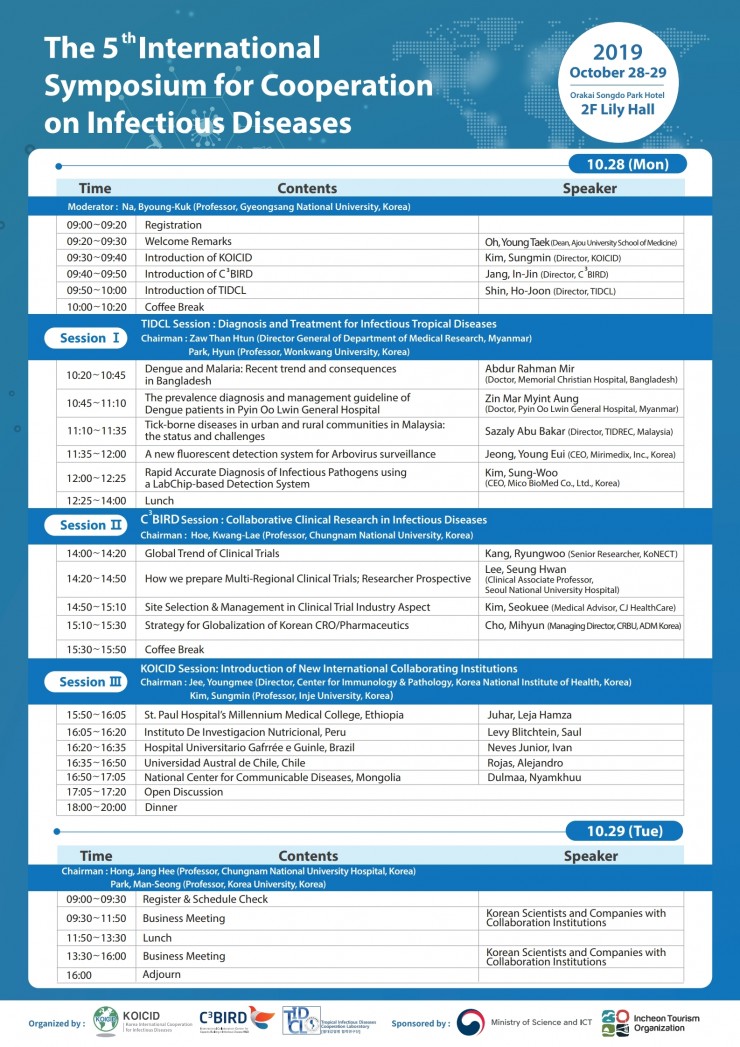 ​
Comments List
No Comments.